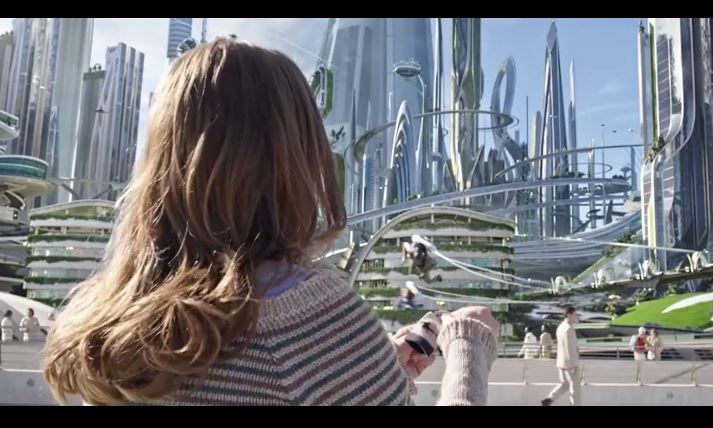 Step 1: Blast off! This second teaser for Disney's Tomorrowland shows a ton more action, which makes it far more intriguing than the previous trailer. Same idea — girl (Britt Robertson) finds a strange lapel pin that when she touches it, reveals a futuristic parallel universe. She seeks out George Clooney's character to explain it to her, and this is where this particular teaser takes off into an extended action sequence as they escape some Tomorrowland  baddies.
Step 2: Recognize Clooney's badass-ness. The actor hasn't had to engage in any laser gun play in quite a while. He still looks good at it.
Step 3: Praise Disney for continuing to come up clever ideas around their theme park rides. Pirates of the Caribbean… well, maybe just Pirates. I'm pretty sure everyone involved would like to forget The Haunted Mansion. 
Step 4: Travel to Tomorrowland May 22.