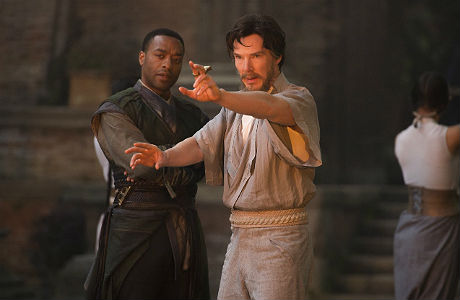 Marvel has weaved its magic once again with Doctor Strange, perhaps a lesser known comic entity in the MCU but seemingly just important as the rest.
In this origin story, we meet Dr. Stephen Strange (Benedict Cumberbatch), a brilliant neurosurgeon who knows it. He is never shy to show off his considerable skills, sometimes to the detriment of his colleagues, like his former flame, Dr. Christine Palmer (Rachel McAdams). However, Dr. Strange is taken down more than a peg when a terrible car accident leaves his hands virtually unusable, and he watches his career fade quickly away.
Desperate to regain his stature once again, he embarks on a journey of healing only to be drawn into the world of the mystic arts – a world mostly hidden to the naked eye, but which is just as alive – and dangerous – as anything the Avengers have to face. Strange soon learns the trick of the trade by the Ancient One (Tilda Swinton) and becomes a masterful sorcerer, as he is drawn into a battle with a rogue disciple Kaecilius (Mads Mikkelsen), who naturally wants to end the world as we know it.
At the recent press day, I sat in on a great discussion about Doctor Strange with Marvel guru Kevin Feige, director Scott Derrickson and stars Cumberbatch, McAdams, Swinton and Mikkleson. Continue reading How to Interview: 9 Things About 'Doctor Strange' →