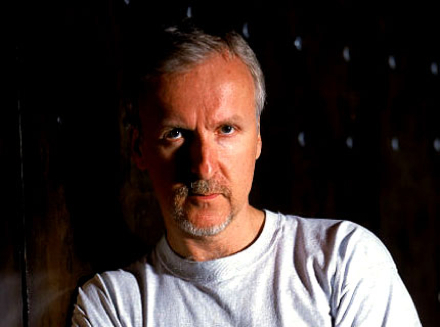 Ooops, he did it again. James Cameron's Avatar has surpassed James Cameron's Titanic as the highest grossing movie of all time worldwide. According to Nikke Finke at Deadline Hollywood, the final numbers from the past weekend have put Avatar at $1.859 billion in worldwide revenue in just 39 days, beating Titanic's $1.843 billion set in 1998. Finke reports:
No one thought that record could be broken, but Avatar's higher 3D ticket prices not adjusted for inflation did it. And News Corp insiders think Avatar's worldwide revenue will reach $2 billion — especially with after next week's Oscar nominations and the Mar. 7 Academy Awards — and add $400 million to News Corp's bottom line.
As far as North American box office grosses, Avatar's $555 million still trails Titanic's $600.8 million, but that should change very soon, especially since there isn't any opening movies that could challenge Avatar's six-week streak as No. 1. Legion couldn't do it, opening this past weekend in second place with a measly $17.5 million, or The Rock's Tooth Fairy, which opened fourth with $14 million.
And I'm pretty sure Mel Gibson's politically charged thriller Edge of Darkness or the rom-com When in Rome won't knock Avatar off its throne this coming weekend, either. And next week the Academy Award nominations will be announced (Feb. 2), so you can bet there will be a bump in all the 10 Best Picture nominees, including — you guessed it — Avatar. What upcoming movie WILL end Avatar's reign? Maybe Valentine's Day (opening Feb. 12), since it's just the right kind of feel-good, ensemble romantic comedy everyone wants to see on the lovers' holiday. We'll see. For this coming weekend's spotlight, though, here's the trailer to Edge of Darkness: