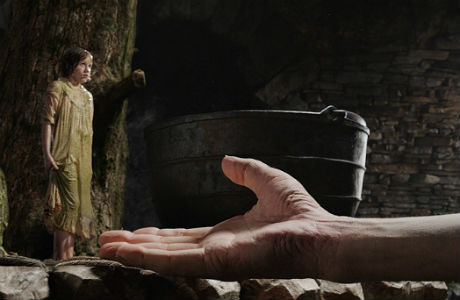 Roald Dahl's classic children's book The BFG – about the friendship between an 11-year-old girl and a giant – has been brought to glorious life by really the only man who could do it justice: director Steven Spielberg.
As the tale tells, orphan Sophie (Ruby Barnhill) encounters the Big Friendly Giant (Mark Rylance) who, despite his intimidating appearance, turns out to be a kindhearted soul who is considered an outcast by the other giants because, unlike them, he refuses to eat children. The two then must come up with a plan to stop the ogre-ish giants from stealing children, which includes help from Queen Elizabeth II (Penelope Wilton).
Returning to the fantastical realm, it's familiar territory for Spielberg, who once again excels at bringing heart and imagination to the big screen, all through Dahl's keen insights into childhood sensibilities.
ScreenPicks attended the press day with Spielberg and stars Barnhill, Rylance and Wilton and found out these nine essential things you should know about The BFG. Continue reading How to Watch: 9 Things About 'The BFG' You Should Know →