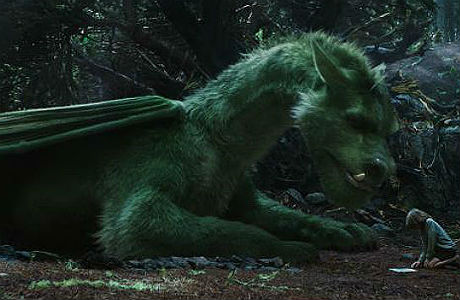 Disney is just on a roll. Period. Their latest effort transforming one of their old-school animated films into a live-action gem is Pete's Dragon – and it's a poignant family film for the ages.
Set somewhere in the Pacific Northwest (but actually shot in the lush forests of New Zealand), Pete's Dragon tells the simple story of Pete (Oakes Fegley), who finds himself stranded in the forest at very young age but finds a big, soft, green furry dragon named Elliott, and the two live peacefully together deep in the forest and away from civilization.
Until, that is, a kindly park ranger, Grace (Bryce Dallas Howard), discovers Pete and takes him into the local town. Pete doesn't necessarily want to be "rescued," insisting he has been well taken care of by his friend, Elliott. Of course, none of the adults believe him, except maybe Grace's dad, Meacham (Robert Redford), who claims he, too, has seen Elliott a long time ago. Only the daughter, Natalie (Oona Laurence), of a local lumberman, Jack (Wes Bentley), believes Pete's story. Needless to say, they all end up meeting the sweet dragon, and while some are fearful, it's Pete and Elliott's true bond and friendship that prevails and wins them, and us, over.
ScreenPicks attended the press day with the cast and director David Lowery and found out these 8 things about Pete's Dragon that makes it so special and magical. Continue reading 'How to Interview: Cast of 'Pete's Dragon' Talk Magic and More'