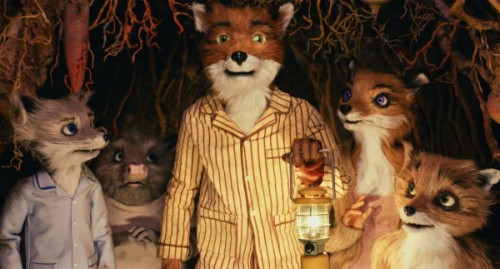 Step 1: Combine the late Roald Dahl's clever storytelling, director Wes Anderson's cinematic sensibilities and an engaging vocal cast and you've got the animated Fantastic Mr. Fox — one quirky, dangerous, sweet and entirely entertaining flick.
Step 2: Flesh out the story a bit. Anderson and his writing partner Noah Baumbach (The Squid and the Whale) had to pump up Dahl's original classic so that it could be made into a more complete film. While the book really only focused on three farmers – Boggis, Bunce and Bean: "One fat, one short, one lean. These horrible crooks, so different in looks, were nonetheless equally mean" – and their murderous intent on catching the sly, chicken-stealing Mr. Fox, the film paints a more complete picture of Fox (George Clooney) and his life underground. His loving wife (Meryl Streep) wants him to settle down and take a less hazardous job, while his moody adolescent son (Jason Schwartzman) just wants to gain his dad's approval. Fox, however, is bored with the mundane and moves his family into a tree house, overlooking the three Boggis, Bunce and Bean farms, all brimming with temptations Foxy can't resist. Fox ends up getting his family – and most of the surrounding woodland animals – in trouble with the farmers, BUT he also ends up saving the day. In a way.
Step 3: Don't talk down to kids; they can handle it. While I still think Spike Jonze's Where the Wild Things Are does the job, I will admit the director may have faltered by making WTWTA a bit too cerebral for the wee ones. Anderson, however, takes his cue from Dahl, who was a master at keeping a child's attention while adding enough wit and mean-spiritedness for adults to enjoy. Plus, Anderson's peculiar style meshes so very well with Dahl's own peculiarities, it's like Anderson was destined to make a movie based on a Roald Dahl story. I sort of feel the same way about Tim Burton remaking Alice in Wonderland.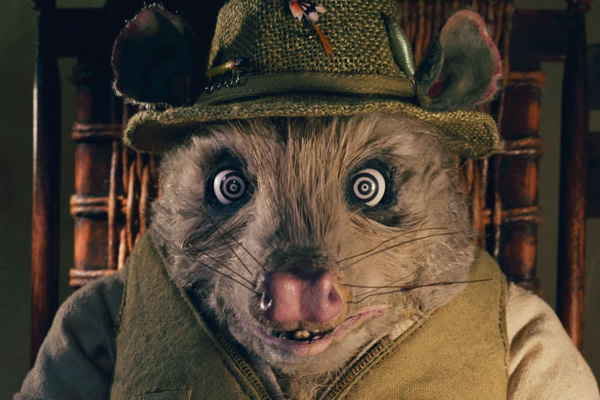 Step 4: Speaking of Tim Burton, don't let the stop-motion animation stop you. While this technique is still one of the most painstakingly detailed form of animation, so visually cool, Anderson wanted Fantastic Mr. Fox to go one step further than just the usual animated fare. Instead of the actors sitting separately in sound booths to record their parts, the director set it up where the actors met in the English countryside and did their parts almost as a radio play, with everything being recorded as they acted it out. I'm sure this was the only way Anderson COULD do it, if wanted the film to be distinctly his, and it pays off. The dialogue seems much more organic, and Anderson employs some of his favorites, including Schwartzman, Bill Murray as Badger, Willem Dafoe as Rat, Michael Gambon as Mr. Bean and Owen Wilson as Coach Skip. Adding Clooney and Streep to the mix is just pure genius. Wouldn't be surprised is Clooney joined the Anderson gang permanently, but then Wes would have to fight the Coen brothers, Grant Heslov or Steven Soderbergh for Clooney's time.
Level of difficulty in watching Fantastic Mr. Fox: Easy as reading one of Roald Dahl's books. Did you know he wrote the screenplay for Chitty Chitty Bang Bang? The creepy Child Catcher who steals kids and puts them in cages makes a lot more sense to me now.