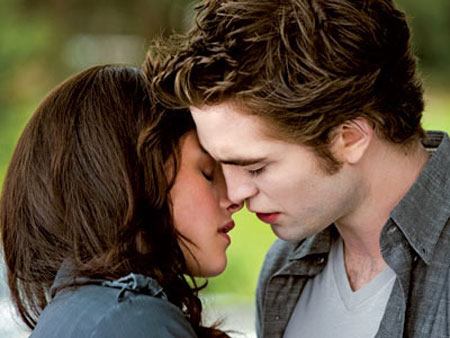 I'd rather step away from the critic's circle this time, if you don't mind. I'm fairly certain none of the millions of fans of the Twilight movies could give a rat's ass what a jaded film critic thinks about it. And so, I'm not going to be one.
Instead, I'm going to stand up for the films, particularly New Moon. Look, I might be a 40-ish mother of two, but there is no way I've forgotten what it's like to be a teenager again. All those raw emotions. And I am NOT alone. Women of all ages – and men, who are in touch with their romantic side – go gaga over the tortured romance of it all. Granted, both Twilight and New Moon are over-the-top melodramas of the highest order , but I think that's why they are so popular (and better told onscreen than read in the books, in my opinion). In the first film, Bella finds who – we women can all admit – is almost the most ideal boyfriend: Edward is handsome, mysterious, aloof, but then once in love, completely dedicated and protective. He talks to Bella, listens to her, holds her hand. It isn't about sex because, well, he's a vampire and he might hurt her. One of the sexier love scenes EVER on film is when she wants to kiss him, in her room, but he tells her not to move. Man, Robert Pattinson slayed me.
Then, the saga continues. Just when you think it'll all be perfect, in New Moon said perfect boyfriend rips out his beloved's heart (just literally, not figuratively) by leaving her. It's all in the guise of protecting her, but Bella is crushed, almost beyond repair. Like Kristen Stewart said in her press conference, "I know what's it like to get broken up with, but I don't know what it's like to get broken up with by a vampire, who I've now been physically and chemically altered by. Suddenly, you take an addict, you take whatever they're addicted to away from them, and there's withdrawal." That's exactly how Stewart plays it. You totally feel her pain, like you were 16 again and you break up with YOUR first love.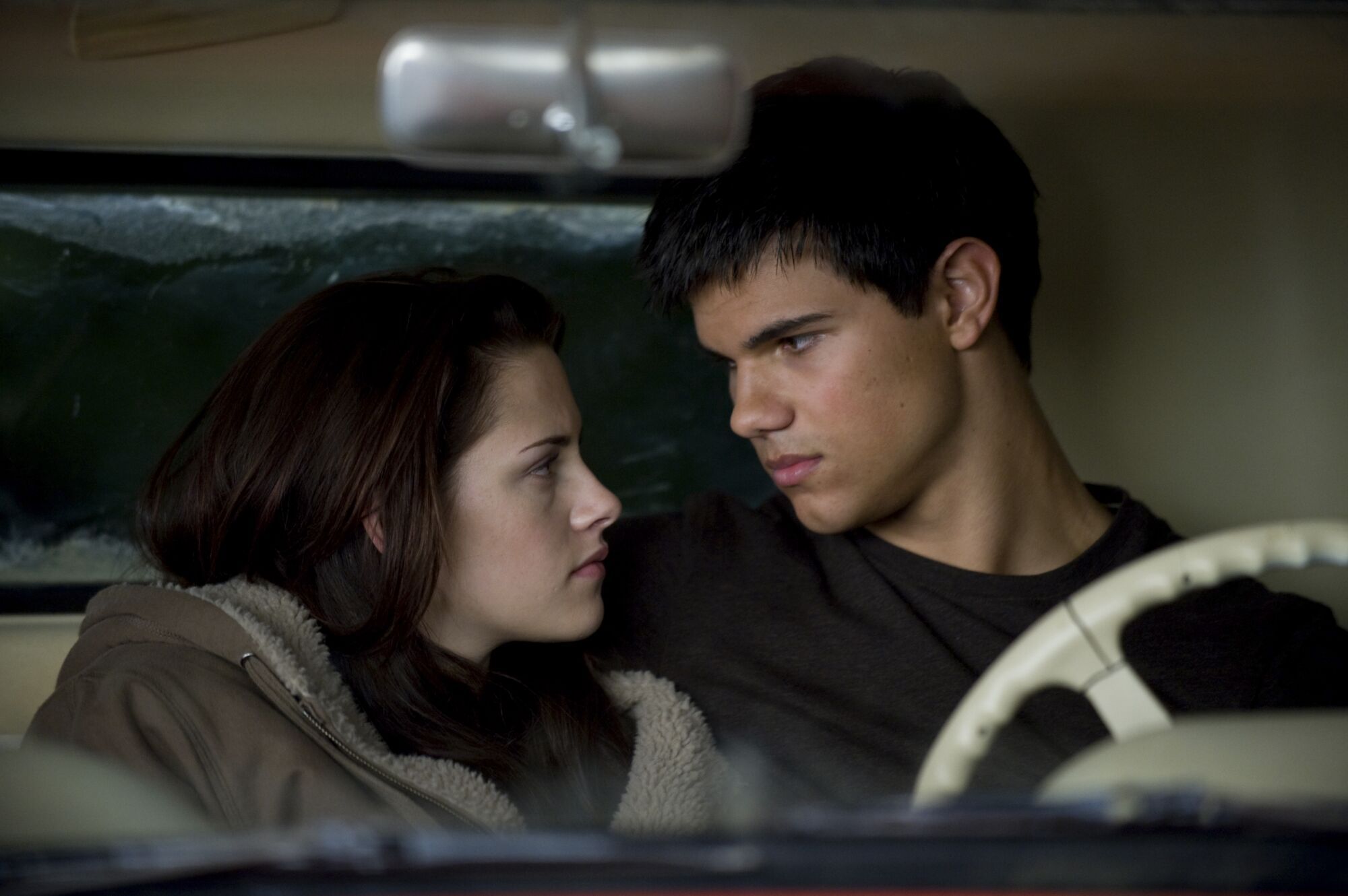 But then there's Jacob, Bella's friend, who is there to help her pick up the pieces. He was, at first, a sort of puppy dog in Twilight, pining after Bella, but when she sees him again in New Moon, he's suddenly a strapping young man, who clearly has the hots for her, and is transforming into something as equally as powerful as a vampire. As if Bella didn't already think the world was a strange enough place with vampires, she is now also faced with the fact that werewolves, the vampires' mortal enemies, also exist. Taylor Lautner truly stepped up with this one, not only physically but in his performance. And I love the fact the wolf pack are guys from a Native American tribe who have been dormant until the vampire Cullen family arrives. It's a clever bit of storytelling.
So, here's Jacob – a sweet, hunky, warm-blooded werewolf – and Edward – swoon-worthy, tortured, cold-blooded vampire — who are both in love with the same mortal girl. I mean, COME ON! How perfect is that love triangle? It's AWESOME, is what it is. So, I don't mind the cheesy dialogue. I don't care whether the films should appeal to the male demographic with more "action" scenes. And I certainly don't feel ashamed about ogling the shirtless eye candy; in fact, it's refreshing to see men objectified for a change. All I want is to see how this will all turn out onscreen, because Bella has got some TOUGH choices ahead.