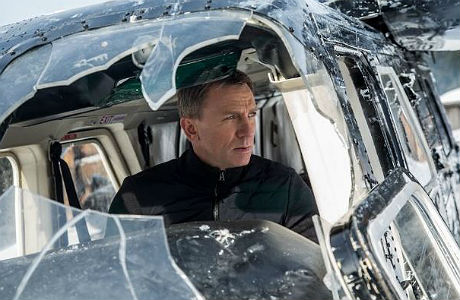 Spectre has the unenviable task of following one of the best James Bond movies ever.
Skyfall was so brilliant in so many ways, taking the James Bond myth into a very real and dark place, and highlighting why Daniel Craig's grittier 007 has made him the second best person to play the character (first is still Sean Connery, because, let's face it, he created the persona). Skyfall also had the one of the best villains in its history, Silva, played with relish by Javier Bardem.
While Spectre is a serviceable Bond movie, it just doesn't quite measure up. It falls more into the run-of-the-mill Bond flick, with expected rather than spectacular action and a lackluster villain (Sorry, Christophe Waltz, your evilness is starting to wear thin). And the love interest/Bond girl, Lea Seydoux, has almost zero chemistry with Craig, which is really a shame. Spectre, however, does not fall into the worst Bond movie category (like Moonraker or Die Another Day) and still has many merits, including the always good Craig.
I discuss Spectre with my ScreenPicks pals, while also talking the truly superb Spotlight, Trumbo, Brooklyn and more.