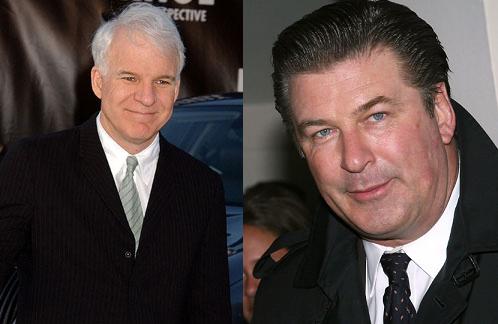 Start by shaking things up. Again. It seems each year the Academy of Motion Picture Arts and Sciences grows more and more desperate to make their Academy Awards show a ratings hit. This year they got the ball rolling early by announcing in June they were expanding the Best Picture category from five to 10 nominees. It looks like they don't want to repeat the same mistake they made last year when they neglected to nominate The Dark Knight. More room now for crowd-pleasers such as Star Trek or District 9, I suppose. And even though last year's more musically-minded telecast, hosted by the affable Hugh Jackman, actually gave them a boost in ratings for the first time in many years, AMPAS isn't going the song-and-dance route again (besides, Jackman declined to host a second year in row).
Instead, AMPAS hired two first-time producers to helm the 82nd Annual Academy Awards: director/choreographer Adam Shankman (Hairspray) and producer Bill Mechanic (Coraline), in hopes they'll bring a fresh perspective to the proceedings.  And a new perspective it will be. Shankman and Mechanic have asked Steve Martin and Alec Baldwin to co-host, who coincidentally are also co-starring in the upcoming romantic comedy It's Complicated with Meryl Streep. Hmmmm.
Then, the AMPAS gave out some early honorary Oscars at the inaugural non-televised Governors Awards Saturday night. The recipients were B-movie king Roger Corman, legendary actress Lauren Bacall and cinematographer Gordon Willis. Producer and studio executive John Calley also got the coveted Irving G. Thalberg Memorial Award, given for the first time since 2001, when it was presented to Dino de Laurentiis. Apparently, the event was taped and parts of it will be shown during the Oscars telecast March 7 – but those acceptance speeches will not have to be endured in total during the show.
What other changes do the co-producers have in mind? The Envelope's Pete Hammond cornered Mechanic at Governors Awards and got a few tidbits on what's to come, including their plans to scrap the use of five presenters in the acting categories, introduced last February. Pity, I thought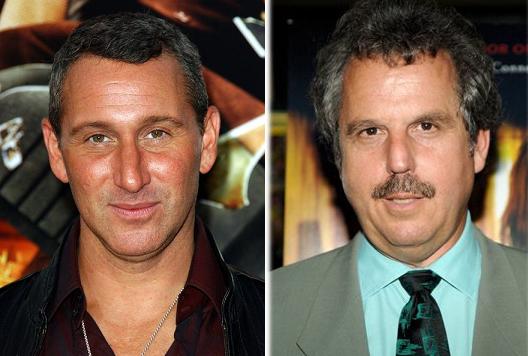 that kind of worked. Instead, Mechanic wants to pair up presenters who have a "real significance," rather than just pairing co-stars pushing their films. Mechanic told Hammond they've already secured directors Quentin Tarantino and Pedro Almodovar to present the award for Best Foreign Language Film – and then said he wanted to "bring a lot of comedy" to the show. If Tarantino and Almodovar make me laugh, I'll be impressed.
Undoubtedly, co-hosts Martin and Baldwin will provide some witty and hilarious banter, but if it's REAL comedy you want in an award show, be sure to watch the Golden Globes in January. British funnyman Ricky Gervais – who is always hysterical when he either presents or accepts an award — is hosting the event, the first time in 10 years the Globes has had a host. He should be spectacularly brilliant at helming the proceedings. I just know it.